Want more conversions? You need to increase your impression share, right? It is actually not that simple.  Today, let's break down what Google Ad...
Ultimately, the success of your team lies in the hands of your people. A demotivated employee is not only unproductive, their performance affects...
read more
Google has a number of automated bidding features that can be used by beginner or novice Google Ads users.  The question we are often asked is, should I hand over control of my ad budget to Google?  Let's take a look .... What exactly is Smart Bidding? In Smart...
If you have a budget and are considering using it on ads that can help you penetrate your target audience, you're best using it on a proven platform, one that averages monthly traffic of over 1.77 billion visits in Canada —Google. To be more specific, you should give...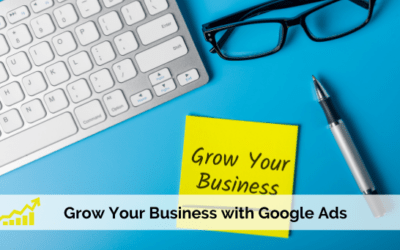 You don't need to be a marketing expert to get people to visit your website, but you do need to know what will work. That means going to where your potential customers will be. Google. People take to the internet to look up items they need for any number of reasons....
  Combining Direct Mail Marketing with Digital Marketing can increase the success of your marketing campaigns by 25% or higher than mail drop alone.   Using cross-media tactics results in greater exposure to your business by increasing traffic to your website and...
In your Facebook ads reporting (Ads Tab) you will see a column for Engagement Rate Ranking. The expected engagement rate calculates the likelihood that a person will click, react to, comment on, share or expand an ad. If your ads are Below Average on this metric you...
Google is often the first place shoppers go to find a new brand or discover a new product.   Help people discover your brand and products with Showcase Shopping ads. These ads are more likely to show when people search for more general terms rather than for a specific...