Facebook Business Manager and Meta Business Suite are both platforms developed by Meta, formerly known as Facebook, for businesses to manage their...
A recent study discovered that the pandemic spawned a huge increase in the amount of B2B thought leadership content. Unfortunately, 71% of...
read more
Google is often the first place shoppers go to find a new brand or discover a new product.   Help people discover your brand and products with Showcase Shopping ads. These ads are more likely to show when people search for more general terms rather than for a specific...
The pandemic of COVID-19 shook the world and took many businesses by surprise. Don't be caught off guard again, having a strategic plan could have helped you save untold amounts of money, but let's face it, no one was really prepared for what happened since the...
With COVID-19 causing mass-disruption, it's hard to know if that's how it's actually going to play out.  Here are our 5 Marketing Tips & Trends for Christmas 2020: 1. start early.  Don't put off developing your marketing strategy until it is too late.  The ideal...
Attention Marketing has evolved around the growth of social media and the internet. Consumer attention is waning and the media landscape is saturated.  Now is the time to cut through the clutter of content noise and improve the quality of your customers lives. Value...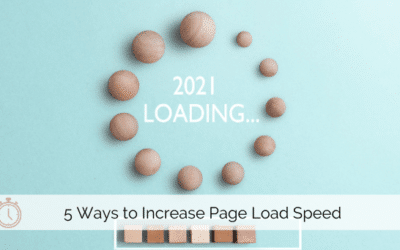 Looking For Ways to Increase The Page Load Speed For Your Website? Page Load Speed Is Included As A Ranking Factor In Google Search ResultsHubspot reports that "Even a one-second delay can drastically reduce pageviews; customer satisfaction; and drop...
Wordpress SEO Plugin Do you want your WordPress website to rank higher on search engines? It is important for your site to have good SEO – and that can be quite complex! The WordPress SEO plugin by Yoast is our plugin of choice. Here is what it can do for your site:...